Coast Real Estate Services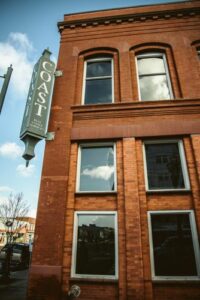 Founded in 1987 and based in Everett, Coast Real Estate Services provides a broad range of real estate services including property management, real estate transactions, facilities management, construction services and equity investments in commercial & residential real estate.
"Vine Dahlen has been our trusted advisor for over 29 years.  There is no one we have leaned on more for counsel and advice.  We really get value out of the Vine Dahlen organization from their deep knowledge of who we are and what our organization is about.  They know our vision and help us make strategic business decisions," Shawn Hoban, President of Coast Real Estate Services.
"There have been a number of occasions where we have partnered in the community with the principals of Vine Dahlen. We have worked closely to support organizations like the Boys and Girls Club and other children's and education based organizations in the community. "
"We have founded our business on the principles of trust and long lasting relationships. We look for those kind of relationships when we create strategic alliances with other organizations. The work that Vine Dahlen has done for us is critical. It is a key piece to the success that we have. We would be a different organization if it weren't for Vine Dahlen."